It's hard to explain it but this page is going to unfold a bit like a Russian nesting doll, and the smallest doll in the middle is Ice Cream City, but it's the most precious, and the big doll on the outside is Ikebukuro. Allow us to elucidate, let's start with Ikebukuro first...
Ikebukuro 池袋 (pronounced "ee-kay-boo-koo-doh") "ee" as in "free"
Ikebukuro station (pictured below) is the second busiest station in Tokyo and enjoys a dense concentration of shops aimed at your every day normal Tokyoite who needs to pick something up. In general Ikebukuro is an area in Tokyo filled mostly with locals, you'll probably see housewives picking up dinner at the department stores and high school students just hangin' at the mall (Sunshine City) after school.




It has two of the largest department stores in all of Japan, Seibu and Tobu. Pictured above, Tokyo shoppers are seen walking away from the Tobu entrance/exit inside of Ikebukuro station. Seibu is pictured below alongside of the department stores "Loft" and "Parco". Notice in the pic of Seibu below, the station exit to Seibu is so close it looks like it's the mall's parking lot.




Ikebukuro

also has a women's anime shopping street called Otome Road, as with Akihabara and Nakano the shops are filled with suggestive anime merchandise aimed at Otaku (who are mostly men), but the focus in Otome Road is on women Otaku and their fondness for "Boys Love" (as they call it).


The popular Marui and Mitsukoshi department stores are also there. Marui is for the after high-school set who've outgrown their old shopping stomping grounds but still have money to burn. It keeps up with Japanese street fashion and current conservative trends all under one roof.


Mitsukoshi (seen below) originally founded in 1673 as a kimono shop. It holds the record as the longest running retail establishment in Japan and maintains its reputation as the Rolls Royce of department stores.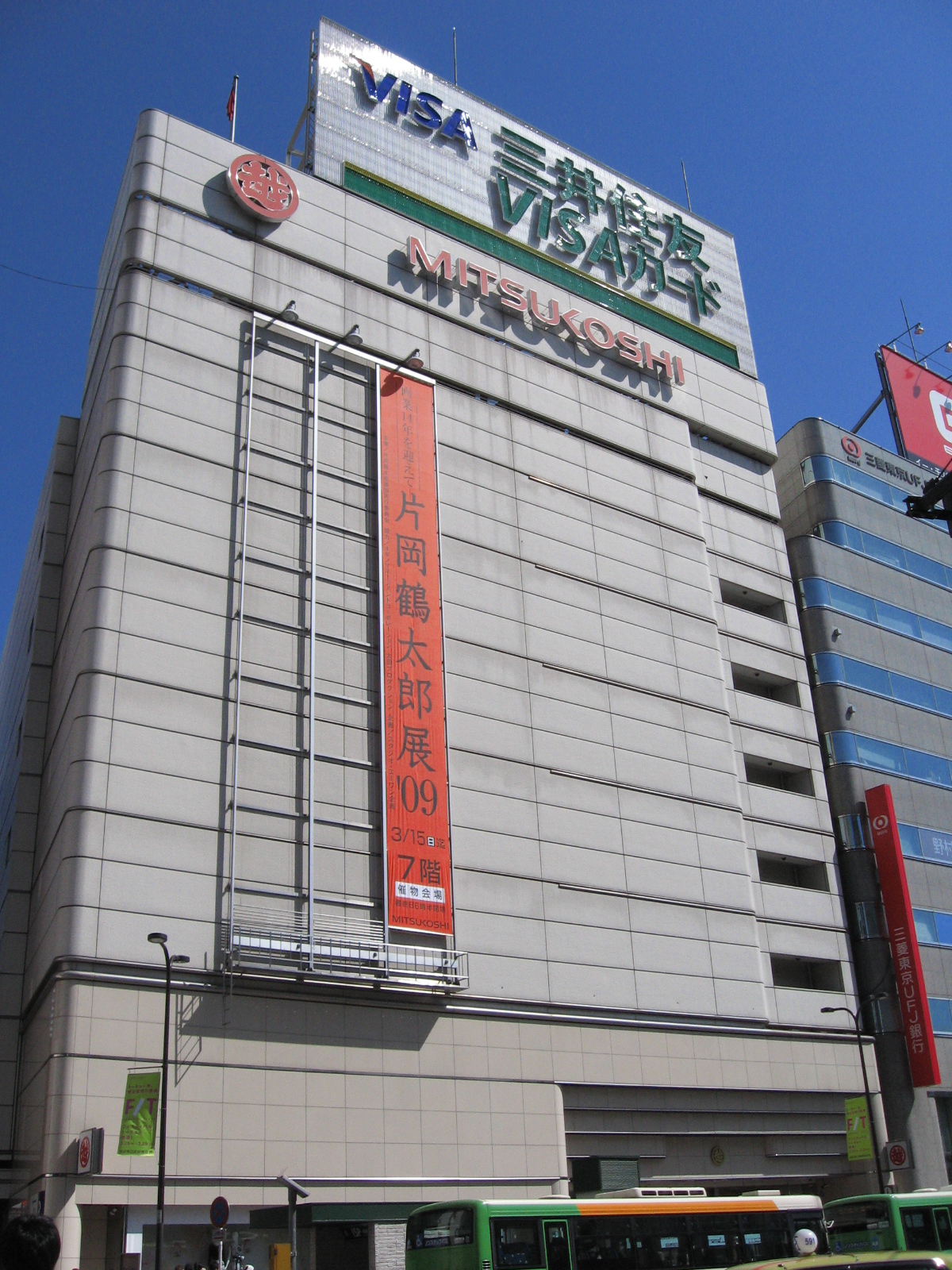 And of course you can't even think about Ikebukuro without connecting it to its most memorable mall / entertainment complex Sunshine City.
Sunshine City (サンシャインシティ)
Sunshine City is actually a complex of entertainment buildings located in Ikebukuro on the former site of Sugamo Prison (which isn't that weird necessarily, except for the fact that Tokyoites love spreading this piece of trivia around). The buildings include a hotel (Sunshine City Prince Hotel), two major malls (ALTA and Alpa), a theme park (Namjatown), the popular World Import Mart and business tower Sunshine 60 (pictured below).
Looking down from Sunshine 60, we can see the World Import Mart and the Sunshine Prince Hotel(pictured below).
and once inside Alpa mall we can walk from that fountain ( On the map below) towards the ALTA mall and up the escalator to Namjatown!