There are two places to check out the manga / animation cosplay crowd in Tokyo. The heart of it all in Akihabara or the quieter soul in Nakano. We'll start with Akihabara.
Akihabara (affectionately known in Tokyo as "Akiba" (Ah-key-bah)) is a vibrant area that originally flourished as a discount electronics destination as early as 1948. In the 1990's after being nicknamed "Electric Town" tourists started showing up, as a consequence the prices gradually went up (why sell at a discount when people will pay full price?) by the year 2002 "electric town" was filled with the latest albeit full priced electronics.
Around this time, some manga shops opened up and the area became known as a place for Otaku (slightly insulting term defining an "enthusiast" and most commonly "comic book enthusiast") to get electronics and manga (comics) and related merchandise (figurines, costumes, animation cells). The costumes are usually from characters in video games and are worn by "cosplay" Otaku. Please click here for more about Cosplay.
In 2001, the first maid cafe (
Cure Maid Cafe
) opened in Akiba offering a new twist for the Otaku clientele of the area. They sell the experience of servers dressed in costumes playing the role of cute french / english maids serving their boss tea when he/she gets home. Please see the YouTube video below for an explanation from a Maid Cafe owner.
This tamer version of the japanese Host/Hostess Club, was intended to grab those Otaku that would otherwise be too shy to pay someone to pour alcoholic drinks and talk to him. In fact, they insist that it's not like a hostess club as it doesn't "excite" the customer but rather calms the customer in a soothing manner, making him feel at home, a concept they call "Moe" (pronounced "Moh-ay"). For this reason, Omelette Rice is a popular meal at Maid Cafe's as it's something your mom might have made for you as a kid. The omelette pictured below has been decorated with "Love" by the maid who served it. Just like mom would make, right?
With "moe", Maid Cafe's have broken away from the Hostess Club concept and evolved into their own genre of business, attracting western tourists, curious visitors and japanese women looking for relationships with shy Otaku (mostly because of a popular tv romance drama that started with an Otaku rescuing a girl from harassment on a crowded train).
Anyway check out Tommy Lee Jones in a Boss coffee commercial poking a bit of fun at the Moe concept in Akihabara. Notice that the maid is feeding him with a spoon and playing a game (that she's bound to lose), these are services offered at Maid Cafes if you pay more. The concept of this commercial series is of an alien who saw a Tommy Lee Jones movie and took his image (as his disguise) for doing research on Earth.
https://www.youtube.com/watch?v=G_yMkBttqo0
To see more of Tommy Lee Jones' commercials for Suntory's Boss Coffee in Japan please click the link below:
https://www.youtube.com/user/katz515
Today, there are so many Maid Cafe's in Akiba that it's hard to stand out from the crowd, so the cutest representatives from each Maid Cafe will stand outside of Akihabara station to hand out flyers and increase their cafe's business.
In fact this public show of cosplay may have led to increased popularity of wearing costumes in Akiba.
Check out our 2010 visit to Akiba including a trip to Club Sega and a Maid Cafe:
Akiba Cosplay 秋コスプレ
Cosplay is a contraction of the words "Costume" and "Play". In Japan, they don't celebrate Halloween and there really aren't school plays, like in the U.S. so this is their chance to dress in costume and play the part of someone else for awhile. At first, the costumes for sale in Akiba were sold to Otaku who took them home and (after some elaborate detailing) were worn later at Comic or Video Game Conventions to take part in the costume contests, as shown below.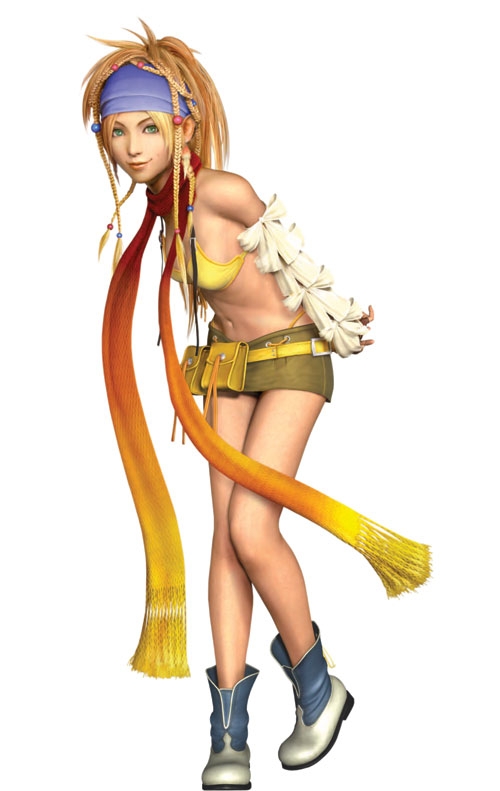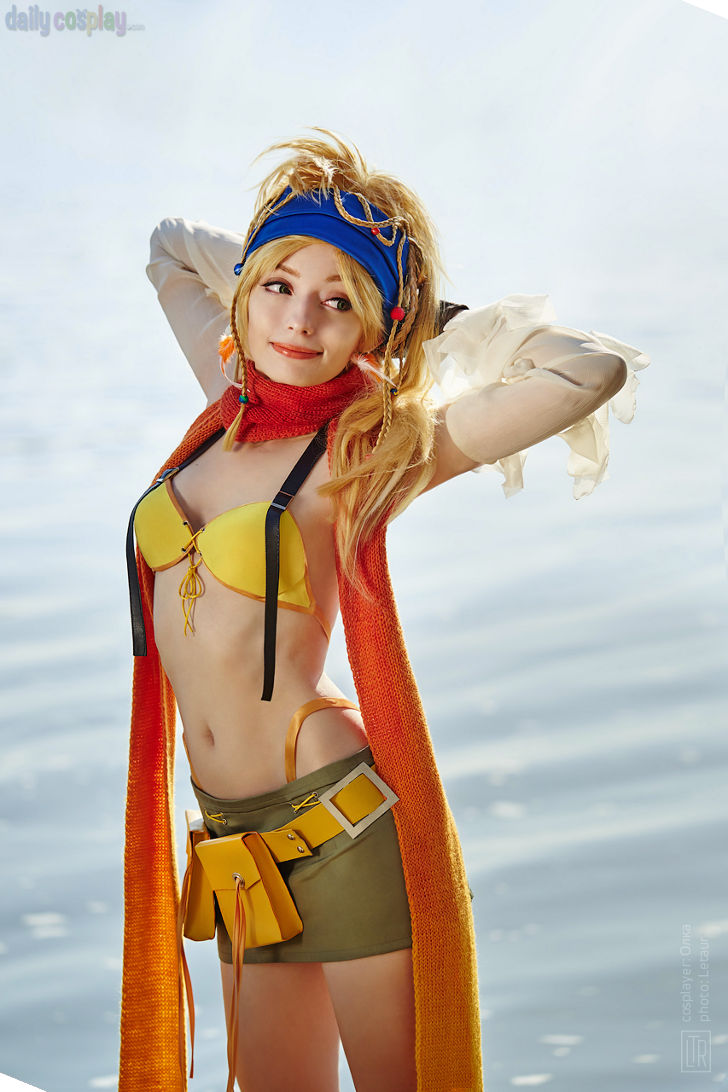 But following the immense success of Cosplay Maid Cafes in Akihabara and taking after the established Cosplay trend in Harajuku (where high school girls wear handmade costumes of their favorite J-Pop / Visual Kei artists on Sundays, [click here for more on Harajuku].) Otaku began wearing their video game and manga costumes on Sundays in Akiba and performing for passers' by. Please see the YouTube video below of fans of the anime "The Melancholy of Haruhi Suzumiya" (aka "Haruhists") performing the dance and song from the end credits.
https://www.youtube.com/watch?v=_L4krBEWS9E
and below please see the dance clip from the anime they're imitating.
https://www.youtube.com/watch?v=c5G5bD2Do-k
Pretty good, huh? In fact, cosplay has gotten so popular it now extends further than Jpop stars in Harajuku and Anime characters in Akiba, the guy in the clip below (Danny Choo aka the dancing Stormtrooper) takes his Stormtrooper costume and dances from Akiba to Shibuya and even on the trains. FYI: If you happen to see him in Tokyo, it would make a very good photo opportunity.
https://www.youtube.com/watch?v=bygdRMCwC6s
See? If you're a Stormtrooper in Akiba, everyone will dance in the streets with you, even those camera shy Maid Cafe waitresses....wha-ut? Life is good when you turn to the dark side...very good.
So if you're looking to find an impromptu party on Sunday, you might want to check out the full-on costume party every week in Akiba and maybe have some tea and cake at a Maid Cafe. However, if you're a true anime fan and looking for rare and hard to find items, you might want to ditch the crowded shops and streets of Akiba and head to Nakano.
Nakano 中野
Check out this video of us walking around Nakano starting at the front of the station. You really get a feel for the neighborhood. :-)
Directly across from Nakano Station in Tokyo, at the end of a glass arch hallway (as shown above) is the shopping complex called Nakano Broadway (pictured below).
Nakano Broadway is filled with anime merchandise for the discerning Otaku who's attention is diverted from flashy Akiba just long enough to privately expand his/her anime collection.
Mandarake is located on the 2nd and 3rd floors and with 16 separate stores of merchandise houses one of the biggest collections of anime art, manga, dvds, costumes and collectibles in Tokyo.
Check out our video of Mandarake below, after we had some great Ramen nearby in Nakano:
Below is a pic of Mandarake's classic comic shop entrance.

...and Mandarake's collectible toy entrance.

and outside of Mandarake's costume shop.

If the costumes at Mandarake aren't just what you were looking for, there's also Cosmint on the third floor, which carries an extensive line of accessories as well, to complete your look.
They also have a shop on the first floor that sells Japanese snacks only! Wasabi peas, shrimp chips, Pocky and more.... ahhhh... but what more could a person want?.
Well, they also have super sized ice cream cones and a Namco Arcade but let's just leave it at that.
Nakano Broadway will be a unique shopping (or window shopping) experience where you can find one of a kind gifts/souvenirs and take some really cool photos.
Getting There -
Akihabara 秋葉原
From Shinjuku 新宿 - Take the Chuo 中央 or Chuo-Sobu 中央総武 line to Akihabara 秋葉原.
Price: ¥160
Time: 14 minutes
From Nakano 中野 - Take the Chuo 中央 or Chuo-Sobu 中央総武 line to Akihabara 秋葉原.
Price: ¥210
Time: 22 minutes
Getting There - Nakano 中野
From Shinjuku 新宿 - Take the Chuo 中央 or Chuo-Sobu 中央総武 line to Nakano 中野.
Price: ¥150
Time: 4 minutes