When you exit Shibuya Station be sure to head for the "Hachiko" exit. When you step out, you'll be at Shibuya Crossing, see the pic below:
It doesn't seem that crowded when you're there, but maybe that's because you're mesmerized by all those great video screens. Shibuya crossing is also home to the world's busiest Starbucks. I've never been (because my local Starbucks is busy enough) but it has a great view of the crossing.
Anyway, the video below shows the ground view at Shibuya Crossing and when he stops behind some people (to cross) he shows us the tall and red sign of Shibuya 109 to the left and the Starbucks to the right.
One stop from Shibuya Station on the Yamanote line, this home to Harajuku girls on Sundays is a bright spot of creativity in the sometimes robotic futuristic world of Japan. The people here walk to the beat of their own drummer and they don't care who likes it. You can take your J-pop, pocky-lovin', sorry-self somewhere else if that's what you were expecting. The teenagers that frequent this area are the (non-violent) punks of Tokyo, the outcasts, the goths, the lolitas of Japan and it's the best place for a tourist to NOT stick out like a sore thumb.
Leave the Harajuku Station and make a quick right and there you are, Yoyogi Bridge. On a weekday, this area will look like any other boring bridge leading to a beautiful park. On Sundays however the bridge is transformed into a sort of "stand & pose" runway for all sorts of unusually dressed models. See pics below:
Most of the "models" are teenagers, although with its increasing popularity those girls who've graduated high school (and have respectable jobs or go to college now) who used to hang out at Yoyogi Bridge, will still hang out there. :-) It used be that they had to hide their Harajuku outings from their parents, but recently some parents have taken to understanding this unique phenomenon and even let their children wear clothes like these every day.
What a cool name right? Dori means "street" or "road" and Takeshita roughly translates as "Baby Bamboo" or maybe "Bamboo Sprout" but we like the name Baby Bamboo Road.
Here's a YouTube video from our 2010 visit to Takeshita Dori:
The pic below shows Harajuku girls on Takeshita Dori, this is how the high school girls (like the ones above) would look before changing into their outrageous cosplay outfits.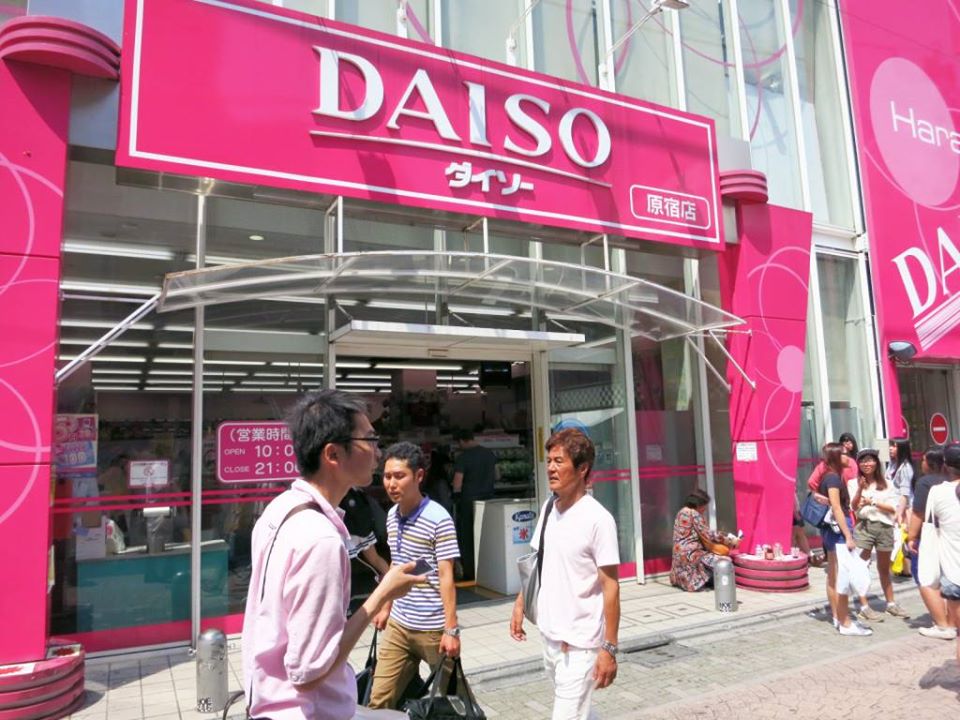 Some gift/souvenir suggestions include: chopsticks, bento boxes, miso soup bowls (with lids and w/o), cool snacks, japanese maps, japanese calligraphy sets, japanese tea pots, tea cups and all sorts of cool stuff.
See the YouTube video below for more information