Getting There.
The following websites sell consolidated tickets for flights worldwide. You should check them all when looking up a flight because you could find the best bargain on one site to Tokyo and feel satisfied that you can always go back to that same amazing site for a low price but the next time you go, another site will probably have the best price. A good price from LAX to NRT would be $800-$1,000 (after fees + taxes), and that's probably what you'll find. Anything under $700 is a ridiculous deal and you should take it right away before it disappears into thin air. Anything over $1,100 is just average and you can probably find better if you keep looking.
Bargain Airfare Links:
U.S. Passport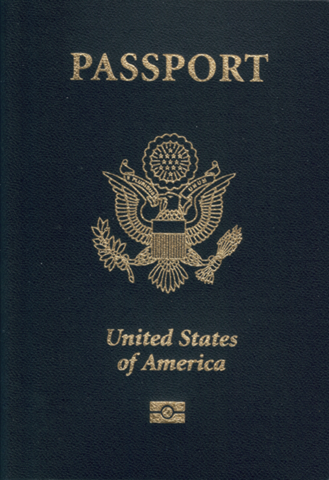 Below are the current stats on getting a passport:
Processing time - 4-6 weeks
Cost - $100 (please note that the cheaper passport card can't be used for international travel)
What you need - application (on official site), birth certificate, and two 2x2 photos (you can get them at Kinkos)
Where - designated U.S. Post Offices (call 1-800-275-8777 to ask)
Getting
from Narita Airport to Tokyo
Narita Airport (NRT) is in a suburb of Tokyo called Chiba. It takes about an hour to get into town from the airport. There are a couple of ways to get into Tokyo from Narita.
By Train
Keisei Narita Sky Access ¥2400 ($24)
As of July 17, 2010 - The Keisei Narita Sky Access arrives every 20-40 minutes (see train schedule below) to take passengers to Nippori Station traveling as fast as 160kmh (99mph) arriving in Tokyo in record breaking time of 36 minutes, from there you can transfer to the JR Yamanote line and connect to Tokyo Station or Shinjuku station. Tickets can be purchased at the airport, the train station is located a floor below Terminal 1 or Terminal 2, just follow the signs.
You can click the link below for a timetable:
Keisei Narita Sky Access Timetable
Narita Express (N'EX) 2,940 ($29.40)
The Narita Express arrives every 30 minutes to take passengers to Tokyo Station in 56 minutes, some trains will continue on to Shinjuku to arrive 10 minutes later. Tickets can be purchased at the airport, the train station is located a floor below Terminal 1 and Terminal 2 just follow the signs.

http://www.youtube.com/watch?v=aeXmKv_c93s
You can click the link below for a timetable:
Narita Express Timetable

Note: If you're taking a train, please check out "Luggage Delivery" under Practical Tips.

By Taxi ¥20,000 ($200)
Taxi's are expensive in Tokyo. From Narita, a taxi ride costs around ¥20,000 ($200) and the ride can last 1-2 hours. The starting rate is ¥710 ($7.10) and this will take you 2 km (about 1 1/4 mile). The meter then quickly mounts up. At night time be prepared for steeper charges. Between 11pm and 5 am the rate goes up by 20 per cent.
By Limobus ¥3,000 ($30)
Don't let the name fool you, a limobus is just a bus. Anyway, buses arrive every 15-20 minutes to take passengers to Shinjuku Station in an hour and a half with good traffic. Tickets can be purchased through reservations by phone only 011-81-3-3665-7232 (hours are 9a - 6pm Tokyo time = 5p - 2a PST).
You can click the link below for a timetable:
Limobus Timetable
Tokunai Pass - ¥730 ($7.80)
The Tokunai Pass only covers JR lines within the parameters of the map below. It covers Nakano station (see accommodations) and many other sites in Tokyo. That said, it pretty much limits you to two train lines; the JR Chuo 中央 line (literally middle line but we can call it the central line) that runs across the middle of Tokyo and the JR Yamanote 山手 line (literally towards the mountain but we can call it the circle line) that runs in a big circle around the outside of Tokyo. While you can get to most destinations within Tokyo using these two lines they're the busiest trains in Tokyo and are therefore usually crowded. Additionally, if you do find that you'd like to go to Ginza, Tokyo Tower, Azabu Juuban or Roppongi you'll have to pay out of pocket.
As with the Tokyo Free Kippu, this will not cover trips out to Yokohama, Kamakura or Odawara Castle and it will not cover the monorail to Odaiba but $8 a day is a good price.
Kippu means "ticket". If you're at the station and want to request this ticket you would say "Tokunai Kippu o kudasai" (as in "Toh-koo-nigh Key-pooh oh koo-da-sigh") If you want more tickets (for multiple days) you should order them at the same time. You can hold up your fingers for how many you want and then remember to say "Arigato" (Thanks) :-)
Suica Card is a pre-paid card for use across JR Trains, Tokyo Metro and Toei Subway lines. The card costs ¥500 ($5) and then can hold up to ¥20,000 ($200). This doesn't offer you any kind of discount, just the convenience of not having to buy individual tickets. You'll still get charged extra for switching from one line (e.g. JR) to another (e.g. Tokyo Metro). If you don't live in Tokyo, it might be difficult to tell how much you're spending and refilling the card at automatic machines might be tricky if you don't know japanese.
*Special Recommendation*
N'EX + Suica
- There is a discount package if you combine Narita Express with the Suica card it costs ¥3500 ($35) for a Narita Express ride + a ¥1500 Suica card. So it might be worth it since it's the price of your Narita Express ride ($29.40) + a Suica card ($5), then (for $0.60) you get $15 on your Suica card (which can be used for purchases at stores in train stations as well as for the transportation). This could be a good bargain for your first day in Tokyo, then maybe buy your Tokyo Free Kippu's for the rest of your stay. You can find more information by clicking the link at the beginning of this paragraph.